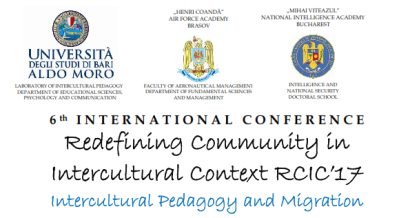 KEYNOTE SPEAKERS
Dott. Roberto Ruffino

Roberto Ruffino has been the Secretary General of Intercultura from 1967 to 2017 and of Fondazione Intercultura since 2007. He is a well known expert in the field of intercultural education and he has been rewarded with an honorary PHD in Education Science by the University of Padua in 2008 and with the Senior Interculturalist Award by SIETAR (Society for Intercultural Education, Training and Research). He has worked with UNESCO, the Council of Europe and the European Commission on international pupil exchanges and he is the honorary president of EFIL (European Federation for Intercultural Learning).

Prof.ssa Simonetta Ulivieri

Simonetta Ulivieri is Full Professor of General and Social Pedagogy, University of Florence, Deparment of Science of Education and Psychology. She is the President of SIPED (Italian Society of Pedagogy) , farm Dean of the Faculty of Science of Training. She deals with Social History of Education, in particular studies the problems of female subjectivity and of the construction of gender's identity in relation to the "Pedagogy of the Difference". Among her many publications in the intercultural field, we quote: Migrant Women. Toward New Learning Paths (ETS) and For a New Pact of Solidarity. The Role of Pedagogy in Building Identity Paths, Spaces of Citizenship and Intercultural Dialogue (Progedit).