Professor Mariselda TESSAROLO, Ph D
Department of Philosophy, Sociology, Pedagogy and Applied Psychology (FISPPA), University of Padua, Italy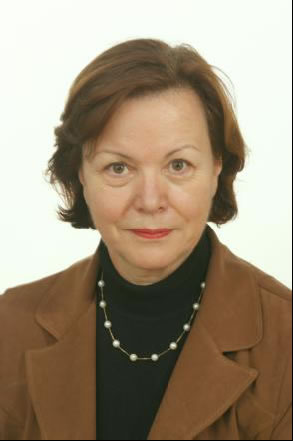 Professor Tessarolo conducted teaching activities at the Faculty of Sociology in Trento, where she was a grant recipient and a researcher and at the Faculties of Political Science and Communication Science in Trieste, where she was an associate professor. The cultural aspect of communication and the symbolic construction of culture emphasize her scientific groundwork and for this reason her interests range in a number of fields which are connected to one another as they have all developed from a wider symbolic system. Her main studies have focused on the field of human, interpersonal and cultural communication, to which the perspective of Symbolic Interactionism is applied. She gained expertise in the study of artistic communication and language sociology. As regards the study of artistic communication , she was in charge of several ministerial funds and, as a linguistics expert, she was a member of the international research group involved in the study of border languages in Europe ("Border Discourse: Changing Identities, Changing Nations, Changing Stories in European Border Countries" under the leadership of Ulrike H. Meinhof). In her activity she combines theoretical research with the qualitative and quantitative methodologies of sociological research. Her main publications in the field of artistic communication include: "L'espressione musicale e le sue funzioni [Musical expression and its functions]" (1983, Giuffrè); "La poesia tra individuo e società [Poetry between the individual and society]" (2003, Unipress); "L'arte contemporanea e il suo pubblico [Contemporary art and its public]" (2009, Angeli); In addition, as regards both domains, she has published works in Italian and international Journals. As regards language: "Minoranze linguistiche e immagine della lingua [Linguistic minorities and the image of the language]" (1990, Angeli); "La comunicazione interpersonale [Interpersonal communication]" (2007/2012, Laterza). Other cultural processes were analyzed in: "Divismo vecchio e nuovo [Old and new stardom]" (1998, Cleup) and "Moda e comunicazione [Fashion and communication]" (2001/2004, Il poligrafo). She is the founder and has been the scientific director of the journal Metis since 1994 (Cleup, Padua) and she is on the board of the Interdisciplinary Journal of Family Studies (Padua University Press). Professor Tessarolo is also a board member of many other Italian journals and of the scientific committee of a number of sociology series. She is a member of national and international associations (IAEA, ICP, AIS) and used to be the director of the specialization course on Family assessment from 1998 to 2006. She is currently the director of the Centro Interdipartimentale di Ricerca sulla Famiglia [Interdepartmental Center of Family Research] (CIRF).
Researcher Maria de São José CORTE-REAL, Ph D
Faculdade de Ciências Sociais e Humanas, Universidade Nova de Lisboa, Portugal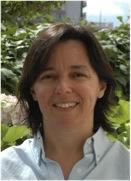 Maria de São José Corte-Real is a leading researcher, internationally acknowledged in the field of ethnomusicology. Graduate of two Master's Degrees, Master of Art (M.A.) and Master of Philosophy (M.Phil.) at Colombia University, New York, USA, of a PhD in musical sciences at the same prestigious university and a graduate of post-doctoral studies in Education/Music Sciences, São José Corte-Real is an authorized voice in musical sciences disciplinary field, ethnomusicology and education. Her area of interest focuses on the dynamic relationships between music, on the one hand, and education, migration and ethnography on the other hand. She has conductedresearch in ethnomusicology in Portugal, USA and Mozambique. She achieved several studies such as: "Cultural Policy and Musical Expression in Lisbon in the transition from Dictatorship to Democracy (1960's to 1980's)" (2001, New York: UMI); she contributed to the writing of "Enciclopédia da Música em Portugal no Século XX. [Encyclopedia of Music in XXth Century in Portugal]" (four volumes, 2010, Lisboa: Círculo de Leitores); she coordinated the publishing of the special issue "Música e Migração", Migrações 7, 2010, she organized, coordinated and participated in numerous scientific events, mainly in Europe and North America. Her most relevant articles include, among others: "Nurturing Intercultural Dialogue through Performing Practices at School" (2009), "Revising Citizenship: music and migration in the play of identities in the United States" (2010) and "Music representations as intercultural repertoires at school" (2011). She coordinated and took part in numerous research projects, like: "Comportamento expressivo na educação entre deslocados de guerra", Maputo, Moçambique, 1992, "OPEN: Práticas Performativas na Educação de Infância e no Ensino Básico", 2001-2004 "Práticas Performativas e Educação para a Cidadania no Ensino Básico", 2004-2007. Researcher Corte-Real is a member of numerous scientific and pedagogical associations and councils, such as: International Council for Traditional Music / UNESCO (ICTM), Society for Ethnomusicology / USA (SEM), International Association of Intercultural Education (IAIE) or Associação Portuguesa de Ciências Musicais (APCM), where she holds the position of Secretary of the General Assembly.